Perspex/Acrylic Photo Kits
Perspex Photo Frames create a stunning poster display or photographic frame. These very modern clear perspex frames are also very popular for art display as they do not distract the eye from the artwork.
Sign supports are attached to the wall which hold a sandwich of two Perspex panels together to trap a poster, graphic or photo. This allows the graphic to be easily changed.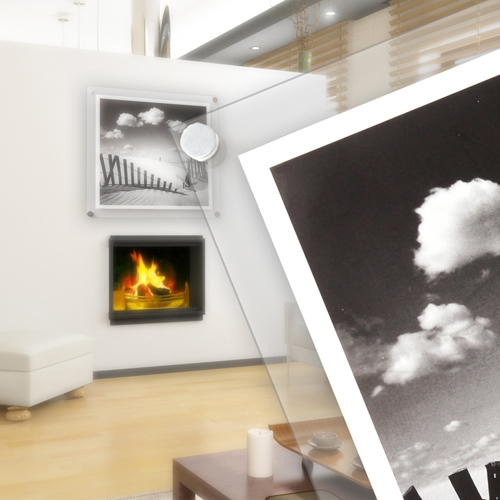 Perspex Photo Frames/Acrylic Frames
As with most of our products we are able to make these clear acrylic frames in any size to meet your requirements, if you require a made to measure Perspex/acrylic frame please Contact Us on 023 9226 9788
Special finishes in acrylic available:
Anti Reflective • Tinted • Mirrored • Coloured
Fixing styles available:
Polished Chrome • Black • Blue • Red • Green
(Standard Gloss Aluminium fixings, Rawl Plugs & Screws supplied with each order)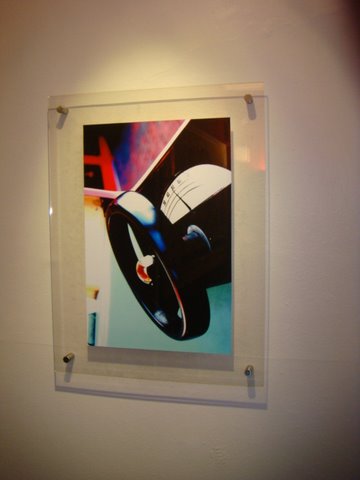 UPDATE: You can now buy the full range of Desktop & Wall Mounted Acrylic Photo Frames from our sister site Get Acrylic Photo Frames. You can also buy the full range of Covid 19 Secure screens and guards online too. You will find that they are now the best value online. Click the button below to see the range and the current best offers:

From illuminated stands to simple brochure and leaflet dispensers. We can create eye-catching displays in a variety of materials including the latest satin/pastel effects.